SEIZE THE JOURNEY
AN ADRENALINE MACHINE TO RIDE ON MORE TRAILS
Designed as a top performing XC trail machine with modern geometry. Featuring an ultra light and stiff carbon frame designed around 27.5" and 29″ wheels, this bike will keep you rolling on cross country to technical tracks smoothly with style. This is for you, trail seeker. Whether you are looking for fun off-road riding or cross-country enthusiast striving for podiums, get ready to cross every boundary and seize your own journey.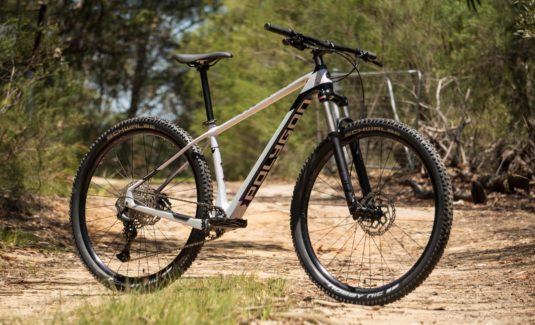 Excellent Acceleration for an Aggressive Ride
Comes with a slack head tube angle and short chainstay, Syncline C takes you to have an excellent acceleration and the best performance on switchback turns. Along with the reliable hydraulic disc brakes, you are in control.
Easier Shift, Better Experience
There's more in less. The biggest advantage from a 1x drivetrain is it lets you to focus on your ride, instead of constantly adjusting gears. Now you can have more and better experience on trails.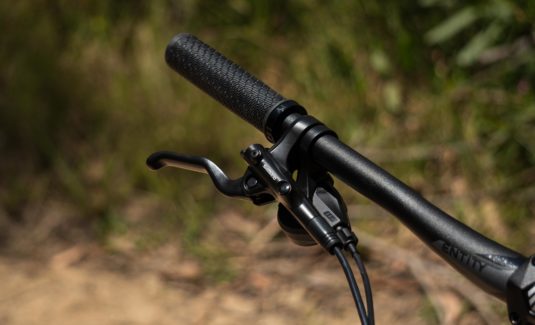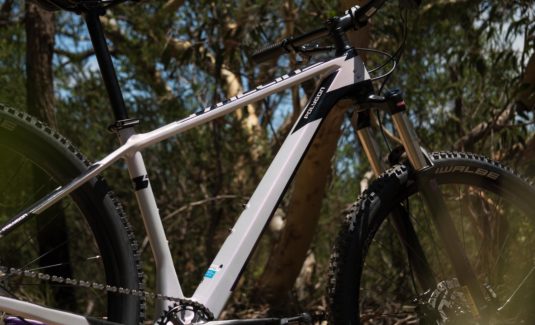 Designed for Riders
Built with adaptive carbon frame, Synline C gives you a better pedaling efficiency and riding feel. The journey is yours.
Enjoy a Steady Steering
Less flex for excellent front-end control with its tapered head tube design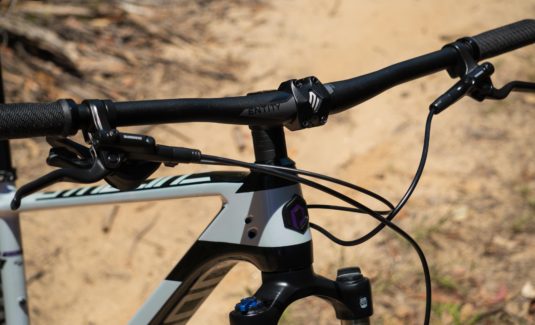 Size Comparison Chart
| | | | | | |
| --- | --- | --- | --- | --- | --- |
| | S (27.5") | M (27.5") | M (29") | L (29") | XL (29") |
| Height (cm) | 152-165 | 162-175 | 162-175 | 172-185 | 182-195 |
| Seat Tube Length (A) | 14.96 | 16.54 | 16.54 | 18.11 | 19.69 |
| Seat Tube Angle (B) | 2.87 | 2.87 | 2.87 | 2.87 | 2.87 |
| Effective Seat Tube Angle (C) | 2.96 | 2.96 | 2.96 | 2.96 | 2.96 |
| Head Tube Length (D) | 3.94 | 4.72 | 3.94 | 4.72 | 5.51 |
| Head Tube Angle (E) | 2.64 | 2.64 | 2.64 | 2.64 | 2.64 |
| Effective Top Tube (F) | 22.4 | 23.41 | 23.53 | 24.45 | 25.56 |
| Bb Height (G) | 12.15 | 12.15 | 12.11 | 12.11 | 12.11 |
| Bb Offset (H) | 1.77 | 1.77 | 2.56 | 2.56 | 2.56 |
| Chainstay Length (I) | 16.73 | 16.73 | 17.13 | 17.13 | 17.13 |
| Wheelbase (J) | 43.58 | 44.68 | 45.26 | 46.33 | 47.43 |
| Frame Reach (K) | 16.14 | 16.93 | 16.93 | 17.72 | 18.5 |
| Frame Stack (L) | 23.49 | 24.21 | 24.93 | 25.65 | 26.38 |
| Standover Height (M) | 27.2 | 28.71 | 28.77 | 30.07 | 30.68 |