JOIN THE BIKEERA CYCLING COMMUNITY!
You can come with your bike or rent from our wide selection of bike/e-bikes.
Looking to start your cycling journey but don't know where to ride or have anyone to ride with?
Already cycling and getting tired of cycling all by yourself?
Would you like to experience one of the bicycles we have to offer?
Need some guidance in taking your cycling to the next level?
JOIN ONE OF OUR COMMUNITY RIDES TODAY!
Join us for weekly rides where we'll explore new routes
Bikeera Strava Club
Every Monday Evening 6pm
Always wondered what all the fuss is about and looking to experience the new era of cycling? Join our weekly Kite Beach e-bikes group ride and find out for yourself!
When: Every Monday Evening 6pm
Where: Kite Beach
Meet up point: https://g.page/salt-kite-beach?share
Distance: 40km
We will stop at NAS cycle track for a quick refuel.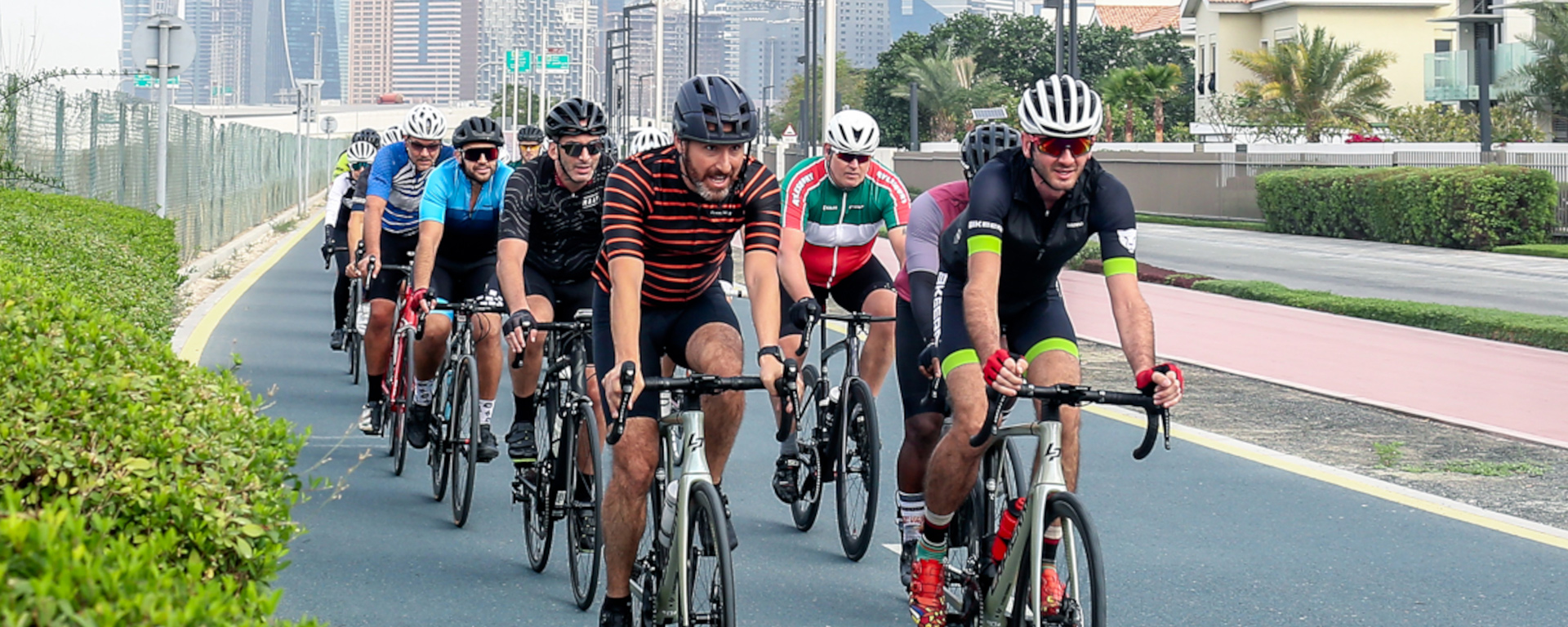 Weekly Wednesday Coffee Ride
Looking for you're a community to have your midweek ride with? Join us at NAS cycle track for your morning fix! NAS is centrally located which makes it perfect for a quick ride before work.
When: Every Wednesday Morning 6am
Where: Nad Al Sheeba Cycling Track
Meet up point: https://goo.gl/maps/8h7ix6HDyJet1e6n7
Distance: 40km
You are welcome to join us at Loop Cafe after the ride for coffee!
Saturday Weekend Warrior Ride.
Want to experience the dessert in the most unique and beautiful way possible? Join our weekend warrior ride at Al Qudra cycle track for some long distance bicycle sightseeing. We have different groups for every level of rider. Our ride captains have plenty of experience to keep al the riders safe.
When: Every Saturday morning 5:30am
Where: Al Qudra cycling track (BOTS)
Meet up point: https://goo.gl/maps/AwupkYopxEW5KRqz7
Distance / Speed:
-Lollipop loop: 85km distance and 33km/h average speed
-Mosque ride: 55km distance and 28km/h average speed
Please be prepared with enough water and snacks. You are welcome to bring along some money for a short coffee break.
Basic emergency bicycle repair parts/tools are mandatory. Our ride captains will happily assist with emergency repairs.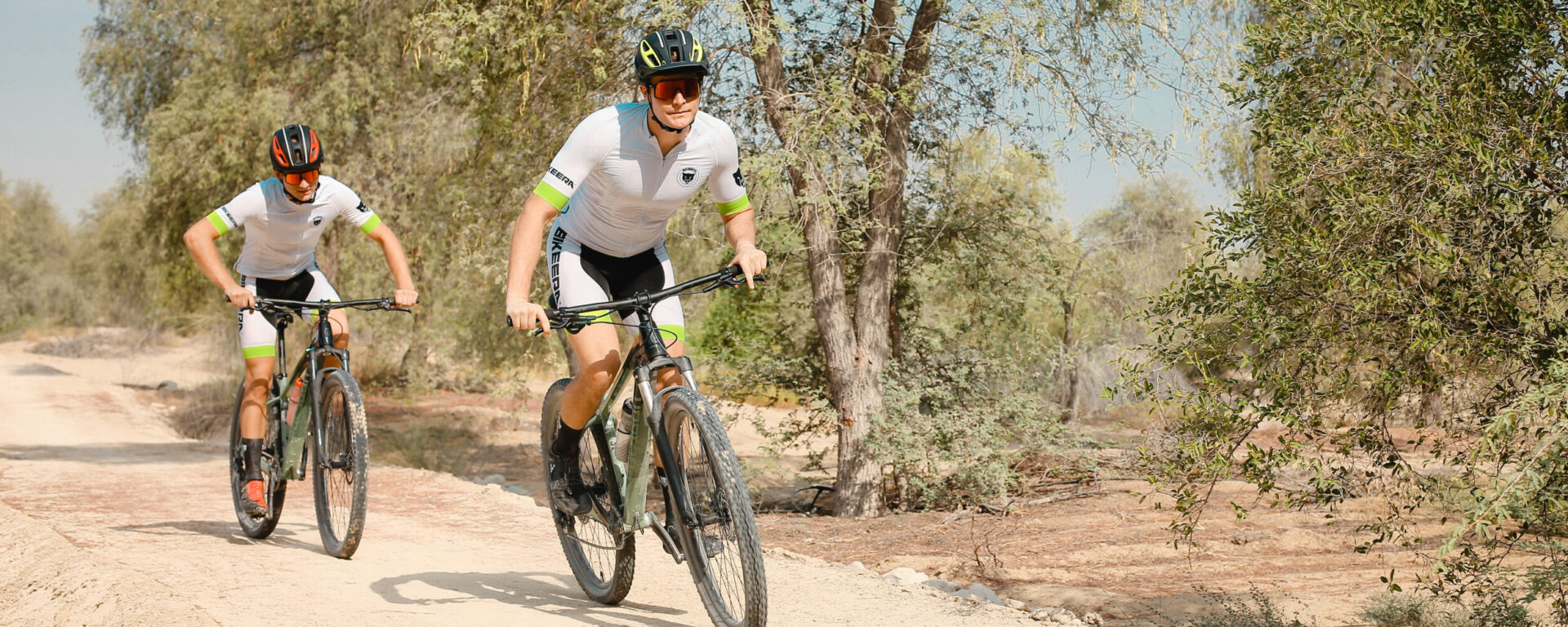 Mushrif Mountain Bike Ride!
Every Saturday & Sunday
Come and experience the adrenaline-filled side of cycling at our weekly Mushrif mountain bike ride. Whether you are a racing snake or new to the wonderful world of mountain biking Mushrif park has it all!
When: Every Saturday & Sunday Morning 6am
Where: Mushrif MTB park
Meet up point: https://goo.gl/maps/AKq4xDFsJ3j369y76
Distance: 20-30km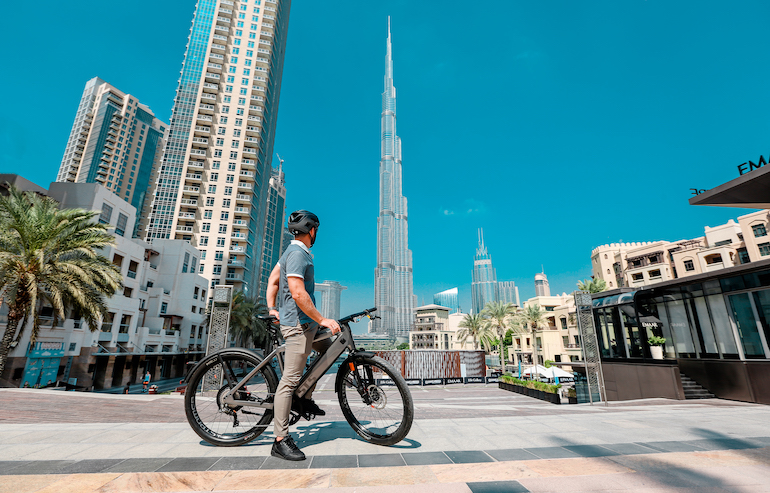 Please fill the below information to join our community rides
* NO FEES TO JOIN OUR COMMUNITY RIDE