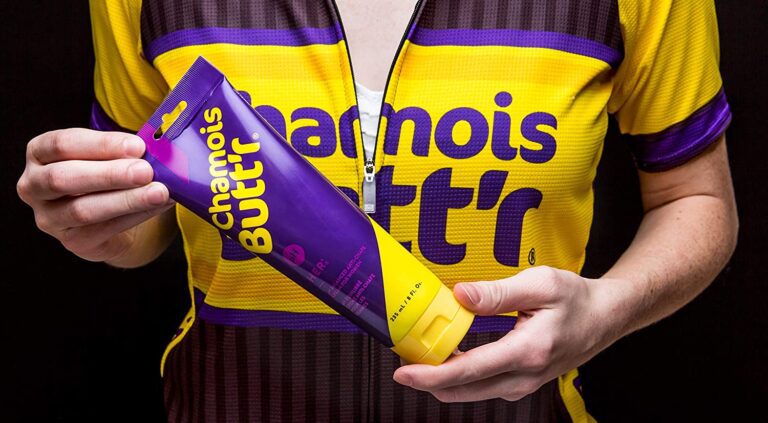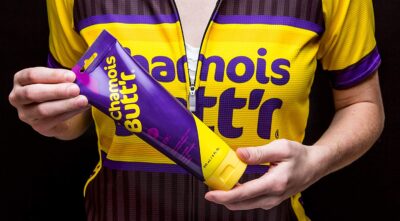 All Chamois Butt'r products are safe for women and men, but Her' was made specifically for women's more neutral skin pH by a female sports medicine physician in cooperation with professional women cyclists.  Women with more sensitive skin benefit from using products developed with the natural body chemistry in mind which is why we utilize premium ingredients including aloe vera, green tea leaf extract, tea tree oil, shea butter, & lavender oil for their naturally occurring beneficial properties.
KEY INGREDIENTS:
Lavender Oil, Shea Butter
Green Tea Leaf Extract
Aloe Vera, Tea Tree Oil
No parabens, phthalates, gluten or artificial fragrances
BENEFITS:
No greasy residue
Immediately improves comfort
Soothes already chafed or irritated skin
Rinses out of clothing and off of skin easily
Won't damage or discolor technical clothing
WHAT IS IT?
Made for cyclists to use with the padded part of cycling shorts (known as a chamois), but protects skin in any areas that experience friction (like thighs, armpits, toes, and more).
HOW TO USE:
Apply directly to skin and/or cycling shorts before each ride to avoid chafing. Re-apply as needed anywhere you experience chafing to maintain healthy skin.