Artax GL, just what it takes to make a cyclist happy
A non-deformable reinforced carbon fiber saddle with all the qualities required to make a cyclist happy.
The rear part of the saddle ensures comfortable support for the rider even after many hours, while the central anatomical opening effectively relieves any pressure on the perineal area. The shape of the front minimises friction on the leg and allows maximum freedom of movement. Thanks to the curved tip profile, cyclists can pedal standing up and then go back to the sitting position seamlessly.
We have chosen a special non-slip cover material, which is just as effective when wet.
Get ready to transform your rides in emotions with Artax GL.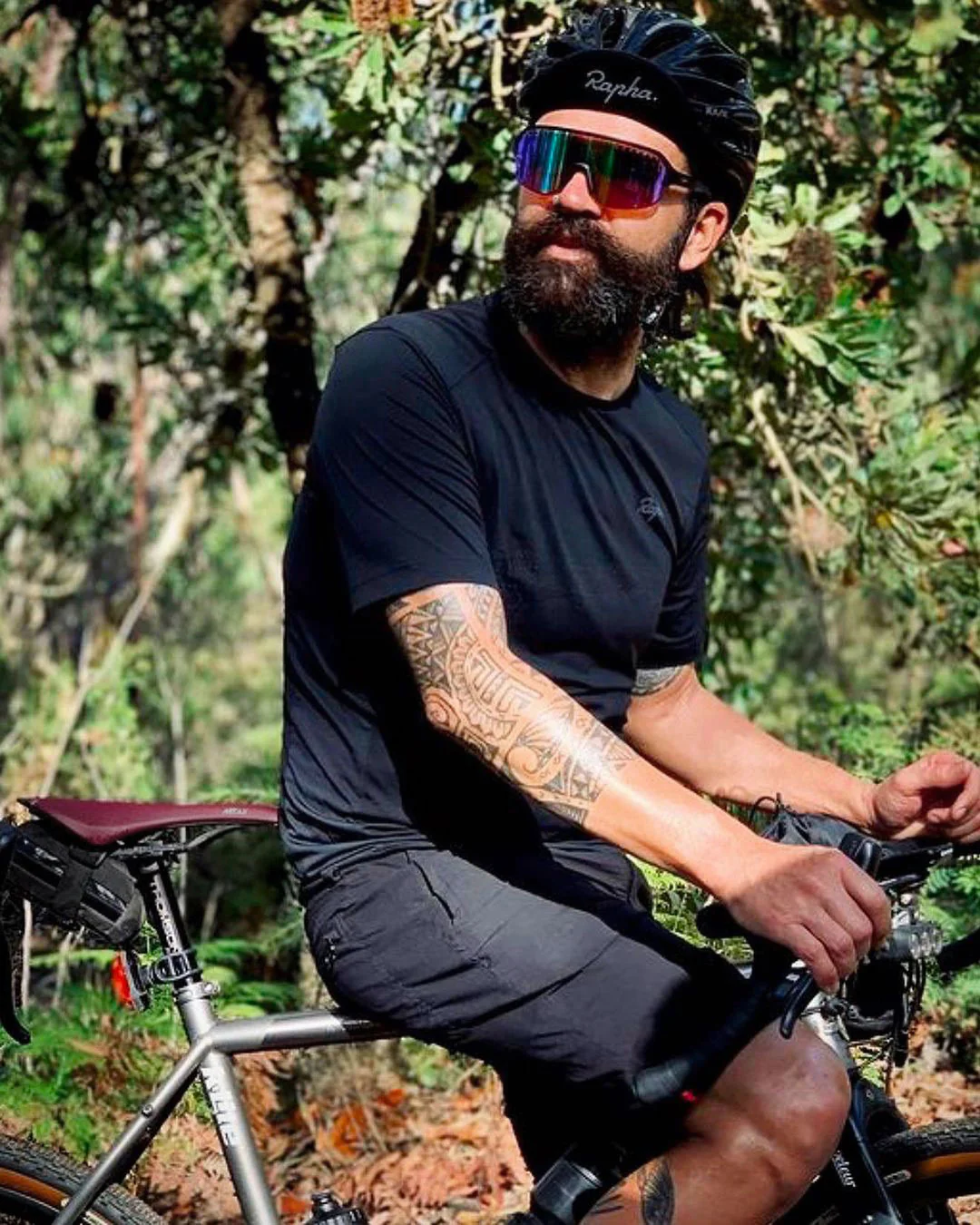 COATING Water-based microfiber
PADDING Super lightweight EVA
PADDING SUPPORT PA12 Carbon Reinforced
SUPPORT STRUCTURE PA12 Long Carbon Fiber (LCF)
RAIL UD Carbon Fiber T700 Ø 7×9 mm
DIMENSIONS 275 mm x 132 mm
WEIGHT (± 5%) 165 g (5.82 oz)
GRAPHICS Black Mud
Repente was among the first manufacturers to create saddles with specific anatomical and ergonomic features for gravel riding.
We analysed cyclist postures, the environments in which gravel bike riding takes place, the geometries of the frames and the design of the bike components.
In addition to this, our R&D department has relied on valuable collaboration by today's top performing athletes (Repente is the official sponsor to the Rodeolabs Pro Gravel Team and Alta Marca Gravel).
| All-terrain saddle. Advanced ergonomics and an exceptional fit |
Structure reinforced with long carbon fibers
Anatomical channel «Pressure relief»
Thick layer of Eva padding
Square front for a better support
Non-slip water-based coating
Shaping: Semiflat