RB1K AD.ONE
THE AERO THAT REWRITES HISTORY
AD.ONE ACHIEVES THE MAXIMUM SPEED LEVEL, THE OPTIMAL RIDEABILITY AND SMOOTHNESS BALANCE. IT'S A NEW BEGINNING.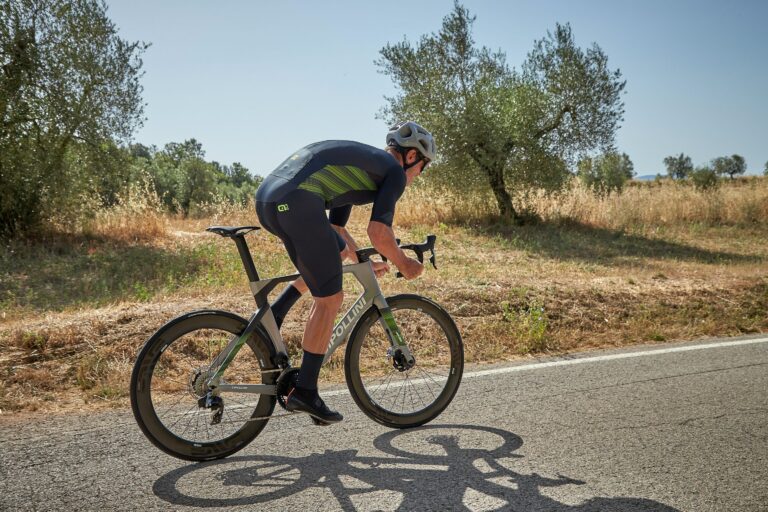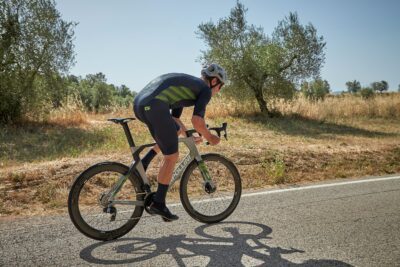 KEY FEATURES:
TIME TRIAL AERODYNAMICS FOR A ROAD MACHINE

RB1K AD.ONE matches the NKTT aerodynamics and the handling of a road bike.

DIFFERENT TUBES AND CONNECTION SECTIONS ON EACH SIZE

The frame has been engineered to guarantee the same stiffness and handling in each size.

TITANIUM THRU AXLE

No compromises for the maximum sti­ffness on your RB1K AD.ONE.

1X READY

Specific cover dedicated to those who want the maximum aerodynamics without the front derailleur.

INCREASED BUTTONHOLE FOR HYDRAULIC MAINTENANCE

The increased dimension of the buttonhole allows an easy maintenance: you can unroute the cable with the ogive on.

TCM TECHNOLOGY

The real monocoque frame, allowing the perfect con- nection between the rear triangle and the bottom bracket.
SPECIFICATIONS: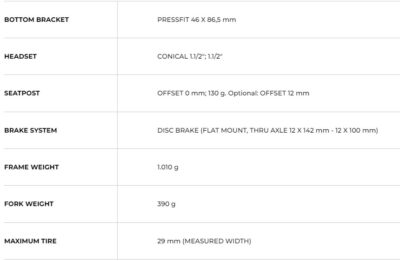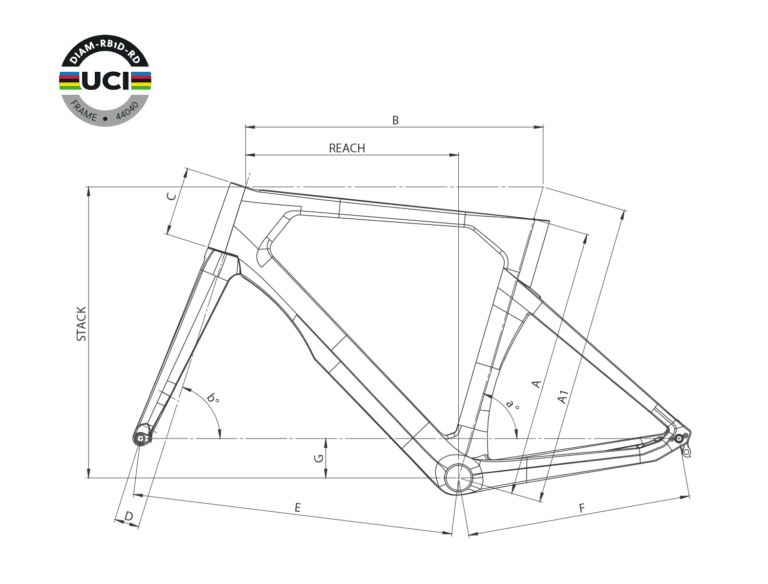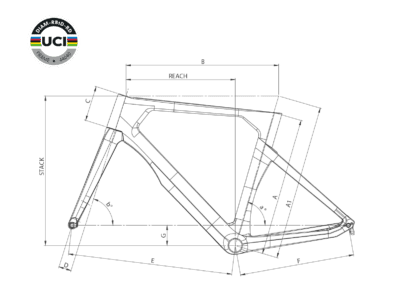 | | A | A1 | B | a0 | b0 | C | D | E | F | G | H | reach | stack |
| --- | --- | --- | --- | --- | --- | --- | --- | --- | --- | --- | --- | --- | --- |
| XS | 454 | 527 | 510 | 74.6° | 71.1° | 105 | 45 | 570 | 410 | 72 | – | 370 | 508 |
| S | 473 | 542 | 527 | 74.2° | 72.0° | 116 | 45 | 577 | 410 | 72 | – | 379 | 522 |
| M | 494 | 555 | 545 | 73.8° | 72.5° | 126 | 45 | 587 | 410 | 72 | – | 390 | 533 |
| L | 512 | 570 | 560 | 73.5° | 72.8° | 141 | 45 | 597 | 410 | 70 | – | 398 | 546 |
| XL | 528 | 589 | 575 | 73.3° | 73.4° | 159 | 45 | 604 | 410 | 68 | – | 406 | 564 |
| XXL | 545 | 611 | 590 | 72.8° | 73.7° | 179 | 45 | 611 | 410 | 68 | – | 410 | 583 |